Use cases, user flows, dev docs, and other goodies
Welcome to our API documentation page. The information here will continue to evolve as we create new API functionality.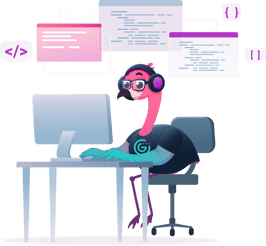 Getting started with using the API
Getting started with our API is easy-peasy. Here's how you can get started.
Obtain a Vendor API Key
Review the Use Case and User Flow diagrams
Check out our Swagger page for detailed information


---
Obtain an API Key
In order to begin work with our API, you will first need a unique key provisioned.
Email api@meetgradient.com with your request and we will work with you and get you rockin' and rollin' as soon as possible.
When we receive your request, we will verify a few details with you and provide your unique Vendor API Key.


---
Review the Use Case and User Flow Diagrams
Billing Reconciliation
Use Case Diagram
There are several basic use cases for Billing Reconciliation.
Download the PDF of this diagram here
User Flow Diagram
Download the PDF of this diagram here
Note: Links for the individual API calls in the PDF and the embedded diagram are tied directly to our Swagger page routes.
User Flow Narrative
Within Gradient, a user will first start by selecting a vendor and then a product integration they would like to configure
During configuration, they will select a service to associate with the product and generate a unique API Key which they will use within the vendor's own integration page.
Once the key is generated, they will have an opportunity to connect to the vendor's integration page to complete the setup, mapping their accounts to those within Gradient.
Upon completing the mapping, and finishing the setup, it will post updated items to each account for that service.
Ongoing whenever a unit count changes for that integrated product, it will update the usage count.
---
Check out our Swagger page
Gradient has a Swagger page providing detailed information on all routes and parameters available for using our API. Visit our Swagger Page here