An easy way to streamline billing reconciliation using CSV Vendor Usage Reports.
In just a few steps, you can import CSV Vendor Usage Reports. Simply drag and drop your CSV directly into the Synthesize billing module.
Create Vendor CSV Mapping Profile
Once you have set up your import with Synthesize, we will remember your previous settings allowing you to upload the latest CSV and reconcile the changes month over month.
Step 1: Configure an Import Profile

Choose a friendly Profile Name
Associate to a Vendor
The first row of the CSV must be the header row, or you will be unable to properly map your data fields.
Warning: Blank rows in the import will cause the import to fail.
Step 2: Map Data Fields
Once your import is completed, it will appear on the left-hand side of a mapping page.
These tiles are drag and drop and can only be mapped once. If you make an error, you can press the x next to the tile and cancel the mapped selection.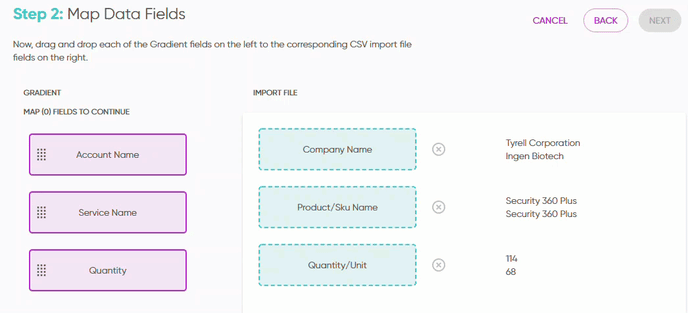 Step 3: Map Accounts
Drag and drop the PSA accounts from the left to the import file on the right. You will notice we auto-matched if we can. You can easily find and match accounts by using the filter bar or clicking the filter icon to the right of the card and it will populate the first word in the filter bar for you.
Step 4: Map Services
Finally, drag and drop your services to the import file services or products on the right.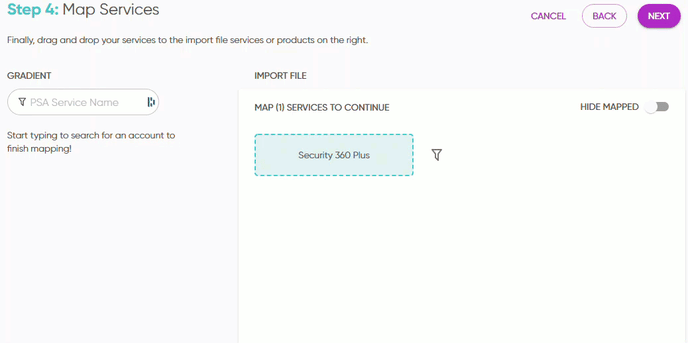 Step 5: Confirm Import
You will then be able to review the import details and click Save Profile and Import. Wait until the import is complete and click Review Updates.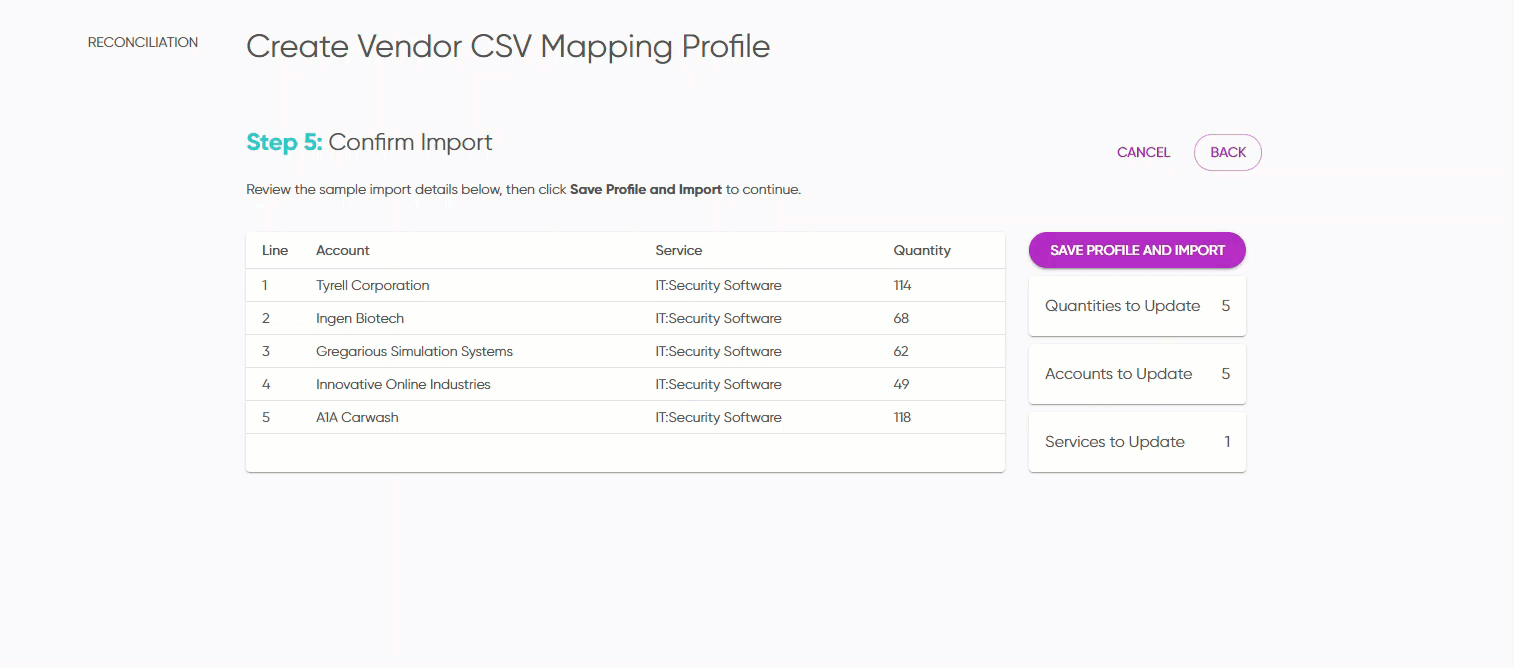 Step 6: Reconciliation
Once imported, you can start reconciling! Each service card has the following actions: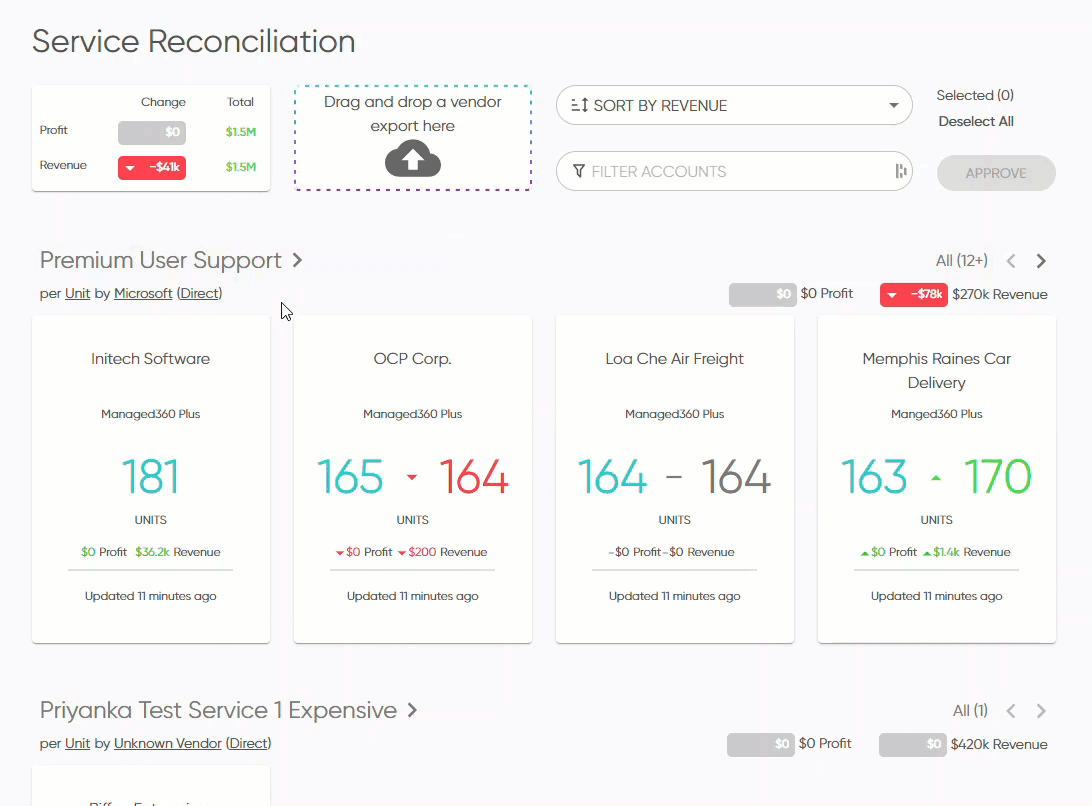 | | |
| --- | --- |
| Action | Description |
| No Change | Quantities in Gradient match records from the CSV import. Click No Change on the service card to approve and continue reconciliation. |
| Reconcile | Quantities in Gradient do not match records from the CSV import. Click Reconcile on the service card to approve the true down/up of quantities. |
| Adjust | Click Adjust to manually update quantities or choose a proration date. If this date field is greyed out, your PSA may not allow for proration. |
| Multiselect and Approve | Select multiple service cards and click Approve to reconcile multiple services at a time. |
| Assign to Contract | If there are services that are found that are currently not mapped to a contract, Gradient will identify those as New Revenue Found. You can hover over the service card and click Assign to Contract. |