You can ignore records that we recommend cleaning.
You might want to ignore a record. We recommend cleaning as cleaning means setting it as Disabled or Inactive automatically in your PSA.
When recommending a record be cleaned, we have checked it against our confidence calculation. While we are confident in our formula, there are times when you'd like to ignore some records from cleaning.
Tip: Ignored records are removed from the overall Tidy Score.
Records are broken down into their respective types so you can focus on what matters most!
You can ignore records from within several pages. The most common would be from the recommendations page.
Tip: You can select multiple records across the sections and perform a bulk clean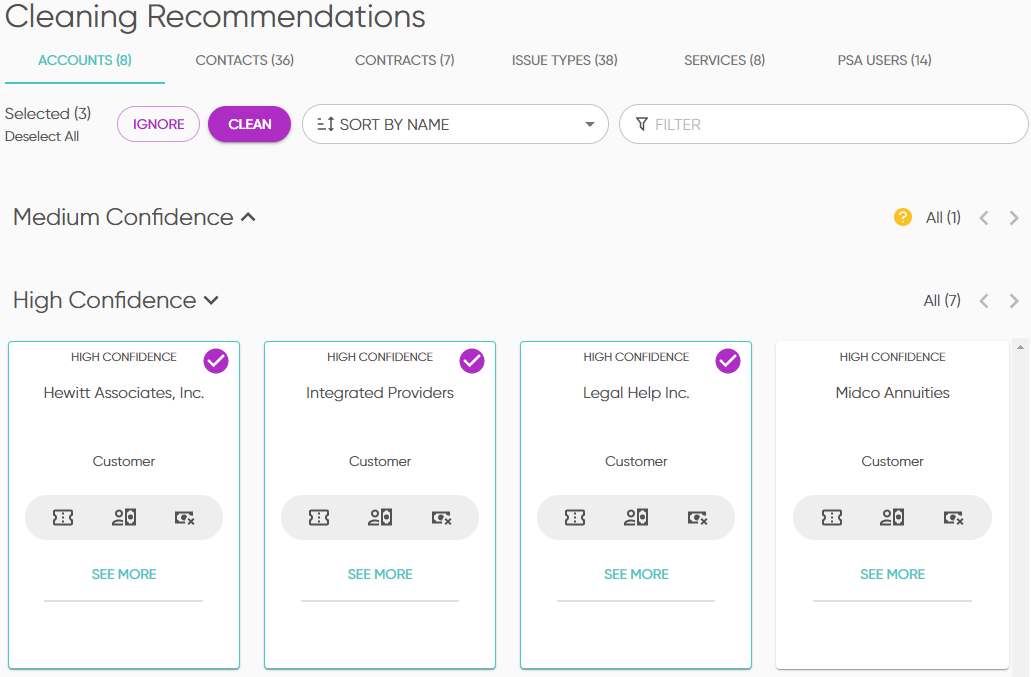 On individual record cards, you can click Ignore.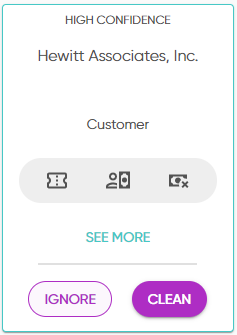 Don't worry; every step you take leaves a mark in the activity log.
You can always UNDO this action; We get having a fail-safe too!