Magic Link is a secure and passwordless authentication method sent via email confirmation
Gradient uses a Magic Link sign-in method in addition to Microsoft and Google SSO options. To use the Magic Link option, simply select it from the main sign-in screen.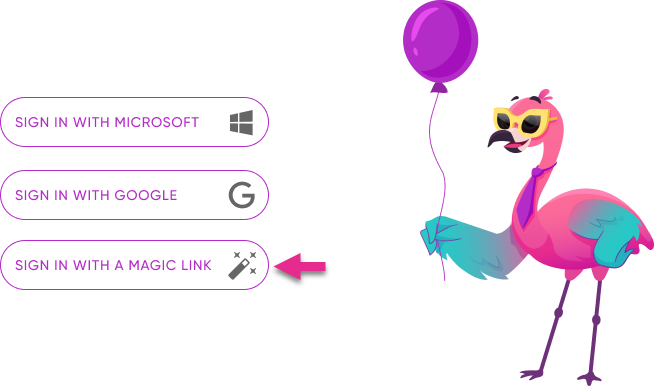 Note: Sign in with Google coming soon
It will then ask you to provide your email address

Upon clicking Send Sign In Link, you will receive an email with a special expiration link that will authenticate you into Gradient without the need for a password. Huzzah!
Note: If you choose this option for authentication, you will be required to use it for each subsequent sign-in.