You can review all discovered dirty data in one place.
Cleaning a record means setting it as Disabled or Inactive automatically in your PSA!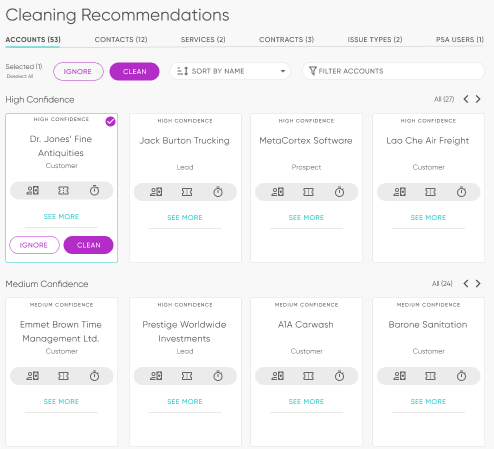 Recommendations are broken down into record type and confidence level.
Record types include Accounts, Contacts, Services, Contracts, Issue Types, and PSA Users.
Record types are broken down into their respective sections so you can focus on what matters most!
We assign every record a Confidence Score.
We measure each record on our overall confidence in recommending its consideration for cleaning based on our own super fancy formula.
We have three levels of confidence: High, Medium, and Low.
On this high-level view, you can at a glance clean or ignore records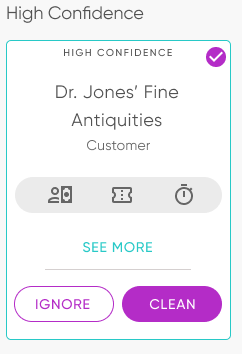 Tip: You can select multiple records across the sections and perform a bulk clean
Let's look a little closer.
Want to see how your record was scored?
It's ok - We get it! We would double-check too! Click SEE MORE to find out why this record was flagged as dirty.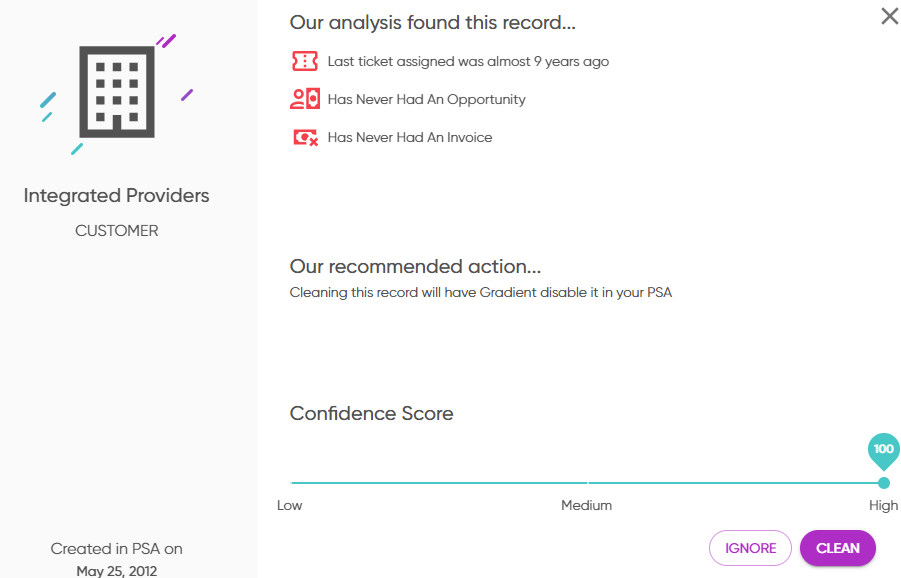 You can see the criteria we use to determine our confidence in this recommendation. Now, you can choose to CLEAN or IGNORE this record.
You can always UNDO this action from the Activity Log!
We get having a fail-safe too!