What Currencies are Supported?
We invoice in USD and our default display is in USD.
The Synthesize Billing Module currently shows dollar amounts in USD by default.
If you bill your customers in a different currency, you can adjust the display to your local currency.
To do this, navigate to settings, PSA Configuration and select your Currency.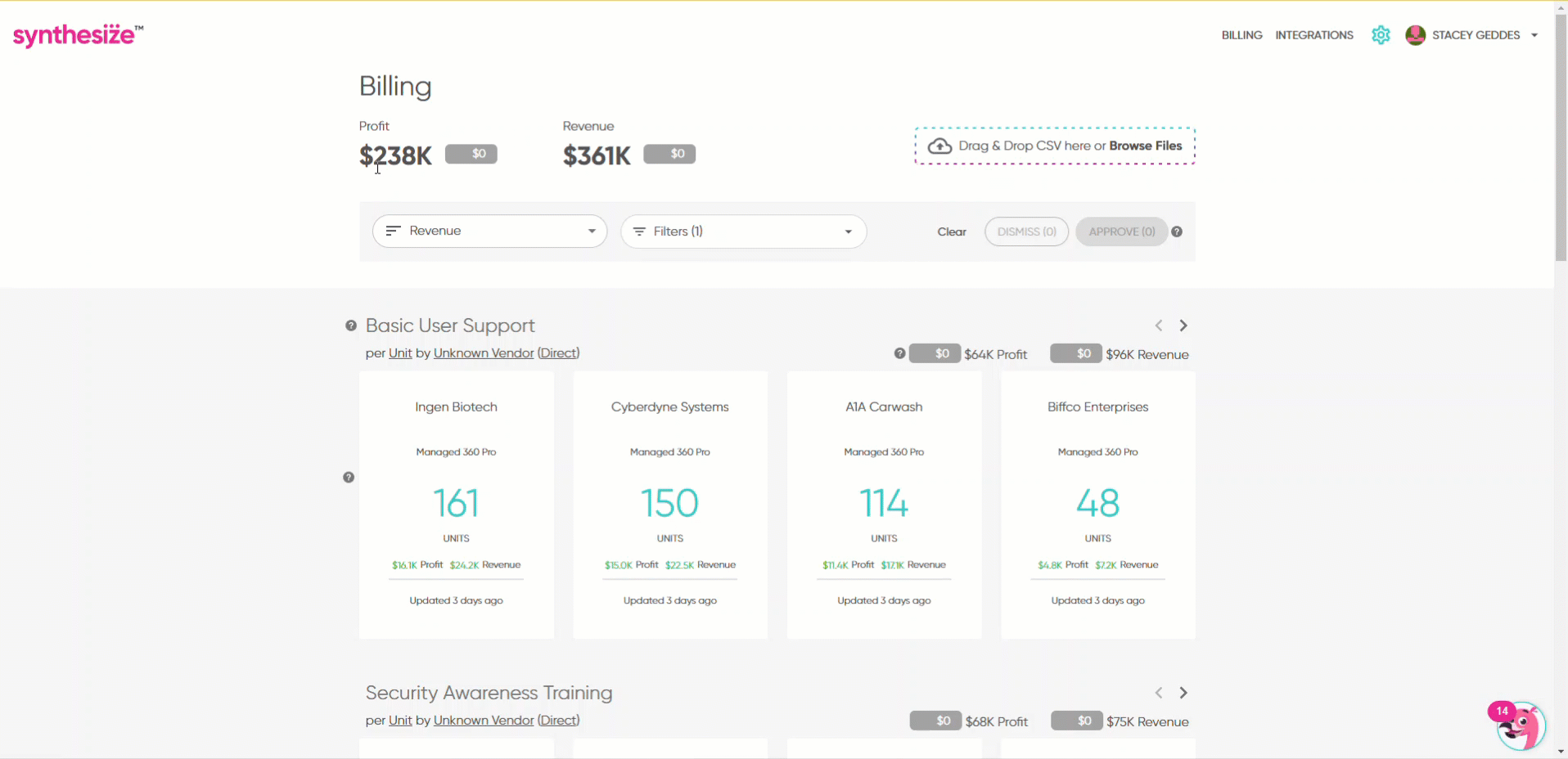 Note Despite currency being displayed in USD, this will not affect your currency(s) within your PSA.