Unique behavior specific to ConnectWise PSA functionality with Synthesize.
Overview
This guide will outline the unique behavior that ConnectWise PSA will experience when using the Billing or Alerts modules. Reviewing this guide to understand the behavior is recommended to assist with best practices.
Billing Reconciliation
---
Effective Date
When Approving quantity increases/decreases, these changes will apply immediately. As a result, it is recommended to perform your billing reconciliation on the last few days of the month and send your invoices out on the first.
When Adjusting quantity changes, you can select the date the quantity change applies as long as the Agreement is configured to allow prorated transactions.
After a service card within Synthesize Billing has been actioned, open the ConnectWise PSA Agreement to see the changes.
---
Audit Trail
Click on the Audit Trail tab to see what changes have been made to an agreement.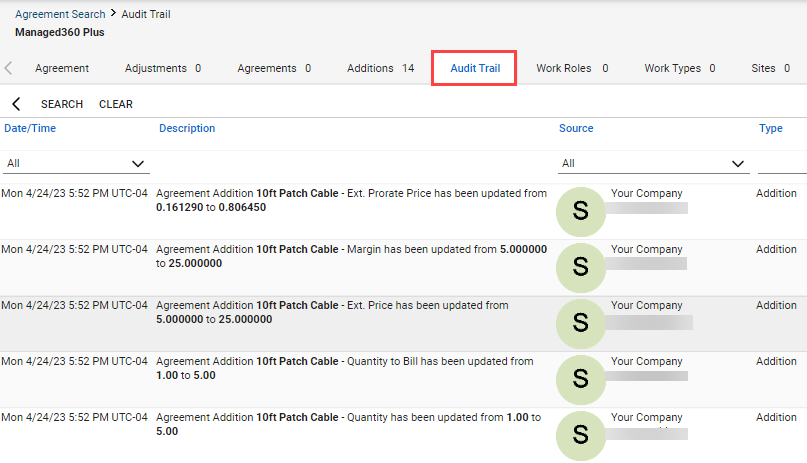 ---
Contract Cancelation
If you cancel an agreement in ConnectWise PSA that has already synced into Synthesize Billing, this will cause the Service Cards that had previously synced in to become stale. Reference PSA Usage appears to be incorrect for more information.
---